Videogame Mecca
Join and support us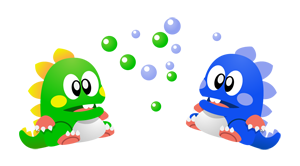 How can i cooperate?
Items donations: mags, consoles, old computers, all kind of old games, memorabilia,  everythin related in some way to videogame world. Every donated item will be registered in our archive and the pic of its donour with the item will be published on out site, to remember the importance of your deed.
Various languages translations
Various consulting services about videogames world
Helpfullness to keep the museum open for extraordinary openings
Hardware and software techinical support (for example arcade cabs, Jamma pcbs or consoles)
Website updates
Other: we accept all kind of proposal to expand our project...more the idea is bizarre, more we will be happy to evaluate it!
Is it possible to donate double items or thet you already have?
Absolutely yes. Double items many times are different for some subtle details, which could be not so interesting for the players but they really are for our museum. Besides these items could be used for selling/exchage purposes, in order to boost museum collection. Even mags are very useful if present in triple copy: one for the archive, one to show and the last for our visitor to read.
If you already have the item i intend to donate, you will publish my name the same in donours page?
Yes. Al donour names will be published and we will track of them on our archives. See section contributor.
Can i donate broken items?
Everything coul have a purpose. To have for example internally broken consoles could be useful for only showing purposes, in order to use the working ones so visitors can come and play with the real thing, after having seen it on the showfloor. 
We are developers/producers/designers/game designers/games mags and so on and would like to make our appearance into the museum. Is that possible?
You can find our shipping address in Contacts section. We ask to send an email with your items description for a more simple catalogation. We will be happy to answer to every request to take part in our project.
I don't have much time but i want to give my help. Can i make a money donation?
Yes. Through Paypal, bank wire trasnfer or Postepay. Obviously your name will be in the contributor page, next to the other donours. Ask for details to
nfo@lameccadelvideogioco.it